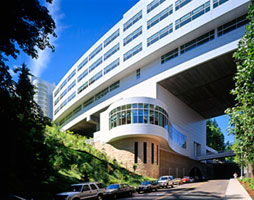 With over 30 years of direct non-profit experience, JoAnn Albers has become known for her expertise in fundraising. JoAnn has the flexibility, insight and resources to help nonprofit organizations carry out their visions and exceed expectations.
Fundraising Development
Board Enhancements
Visionary Strategic Planning
Collaborative Program Management
Communications and Marketing
Innovative Leadership Skills
Superior Event Planning
Effective Sponsorship Negotiation
Volunteer organization and empowerment
Interim Services
As a fundraiser, JoAnn Albers makes things happen!
Crafted Arthritis Foundation sponsorship campaign with Charter Communications media coverage.
Fundraising Consultant for ACT Today. ACT Today is a a non-profit organization formed to benefit support for children with autism.
Co-founded Women for Children, a non-profit organization creating a 2-day fundraising event netting $1.3 million over 5 years.
$35 million Capital Campaign Solicitation Committee.
Leadership role with nationally renowned women's health center in organizational development, cultivation, community involvement and awareness of women's health issues.
Facilitated Women's Health Conference membership growth of 200%.
Co-founder of a Circle of Giving campaign raising $600,000 within a 3-year span. As of 2015, this campaign has raised over $2 million for women's research, and continues to grow.

Effective board member involved in a $300 million campaign.
8 year Nominating Committee member cultivating relationships and securing new trustees.
Involved with O.C. Women in Philanthropy Fund — member for 6 years benefiting United Way of Orange County.
Served on Board of Directors for ACT Today.
Fundraising Development Chair, Co-Chair Nominating Committee for ACT Today.
Board of Directors, Literacy Project Foundation, Orange County, Interim Chairman of The Board, Fundraising Development Co-Chair.
Fundraising Consultant for Susan G. Komen, Orange County Affiliate, Costa Mesa, California. Created, and executed an annual giving circle to provide additional revenue stream of philanthropic giving from the community to support Susan G. Komen, Orange County Affiliate, in Costa Mesa, California. The areas of support included Education & Outreach, Breast Health, Mammograms for rarely, or never screened women, Latina Initiative, and Breast  Cancer Research. Susan G. Komen, OC, was named Affiliate of the Year in 2014, out of 103 Affiliates nationally, and internationally to win this award. The award was based on the creation of the annual giving "Circle of Caring" program efforts, as well, as their diversification of board members, and the Latina & African programs.
Contact Albers Consulting LLC today for a free consultation to discuss your needs and vision to enhance your organization's fundraising program. Call (503) 358-4551 or click the button below to connect with JoAnn Albers.